We're sorry. This software is no longer available.
Featured Automation Tools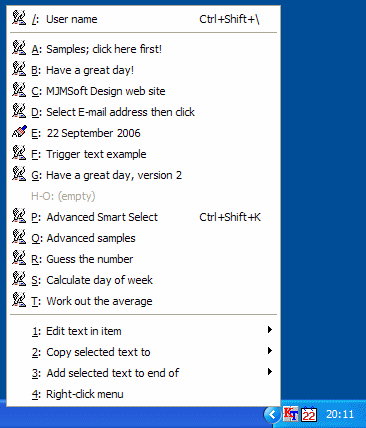 KeyText
Keyboard macro program with multiple clipboard and Windows automation features.
Read more
Most popular Automation Tools downloads
5.3 download

Kibor is a programmable autoclicker, specially sharpened for easy writing scripts and macros for automating actions on the computer. In particular, writing bots to various online games. There are a sufficient number of programmable ...